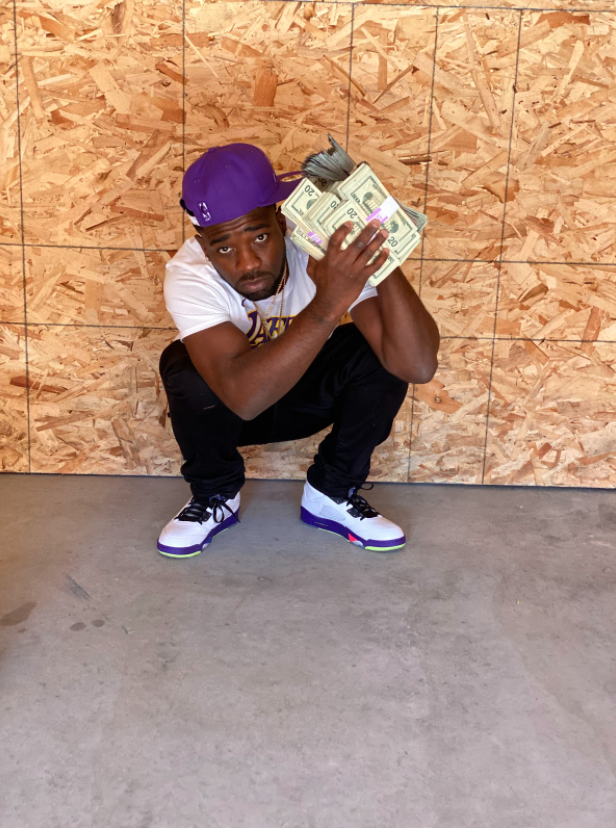 Rich People Only Inc. is a Chicago-based record label that is bringing hot singles to a worldwide community of listeners. Their fresh tracks get people up on their feet and onto the dance floor, keeping the clubs buzzing with energy.
Pat Mula, born Sir Patrick Taylor, is the multi-talented entrepreneur behind Rich People Only Inc. The artist first rose to stardom through his hit single "Thotty up Twerk Anthem." The song has gained over 1.2 million views on the content-aggregating video blog WorldStarHipHop.
Authenticity defines Pat Mula's artistry and the rest of the body of work produced by Rich People Only Inc. This authenticity stems from the artist's life experiences, commitment to remain true to himself, and his refusal to fit in. Today, his goal is to use his record label as a platform for people to share and celebrate their stories of triumph.
The road to success is paved with roadblocks—something that Pat Mula knows only too well. His time in prison was a transformative experience for the artist. Being locked up behind bars motivated Pat Mula to chase his dreams of becoming a successful rapper and entrepreneur.
The challenges that Pat Mula faced did not end when he got out of prison. When Pat returned home after serving his sentence, he lived in severe poverty. Before experiencing success as the founder of Rich People Only Inc., Pat was homeless and slept in his car.
Pat Mula draws from these experiences as he continues to grind and put in the work. Rising from his past difficulties, Pat has now done numerous shows and has worked with some of the biggest names in the world of entrepreneurship like Kevin Harrington.
It is one thing to begin the climb toward one's aspirations, but continuing one's passions is a different story altogether. Pat Mula turns outward and looks beyond himself to sustain his efforts in achieving his goals in life. His family and friends are his primary inspiration in continuing his passions. Pat defines success as the capacity to reach out to the people around him and help them pursue their own desires.
Music remains at the core of Pat Mula's message and the identity of Rich People Only Inc. The artist continues to release brand-new sounds to surf the airwaves. He has made his singles available on all music streaming platforms, thus securing a wider fanbase.
"Blizzy Music," "Thotty Up," and "Thotty Up Twerk Anthem" are some of Pat Mula's latest singles. These tracks all reveal Pat's skill and signature swag—characteristics necessary for any rap artist. The songs also combine hip-hop style with heavy production. Meanwhile, the lyrics are a blatant celebration of the pleasures of life. After all that Pat has been through, the celebration is definitely hard-won. With his unique approach, it is no wonder that clubs in the West Side of Chicago were quick to pick up Pat Mula's music.
Listen to Pat Mula's music and Rich People Only Inc.'s latest releases on Spotify, Apple Music, or YouTube. Visit Pat's social media accounts on Instagram and Facebook to learn more about the artist.