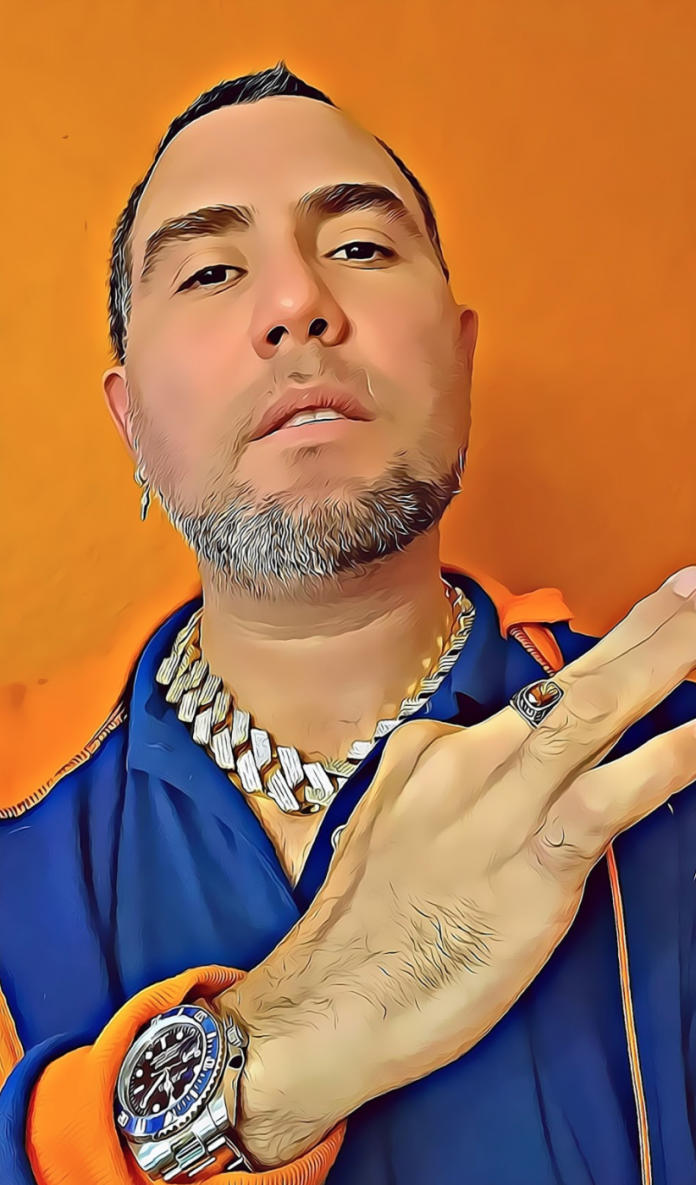 Music today is the result of the past generation's influence. Artists have taken a new step towards taking a piece of each influence to create an all-new sound that still pays tribute to the artists who made them popular in the first place. Miguelo, a rising artist, has been making the rounds in the urban music industry.
Born in Guayama, Puerto Rico, Miguel Angel Sanchez Ponte always had an affinity for music and dancing. Surrounded by great music, it wouldn't take long for him to pursue music actively. By high school, Miguel started learning how to write music and took the time to learn how to play the flute. His motivation for music grew as he drifted towards Spanish reggaeton and rap. Miguel would graduate from Instituto de Banca in Guayama, Puerto Rico, before taking his studies at the Devry University of Orlando, Florida. 
Before making his own music, Miguelo started off making music as a producer. He earned his certifications from taking courses by Crivas Oficial, a producer from the Dominican Republic who inspired others in the music industry and collaborated with famous reggaeton singers like Arcangel. Miguelo worked as a producer for years, working with his passion for sound and beats. He took the time to learn from known producers in the industry and learn how to make his own music. 
Eventually, Miguelo finally understood the whole process of making it as an artist in the industry, and only this year did he make the leap to start his career as a musician. As a musician, Miguelo was influenced by dancehall reggaeton. He creates urban and Spanish reggaeton music that incorporates trap, rap, hip-hop, and ballads. Miguelo is hoping to follow artists' footsteps in the industry like Daddy Yankee, Anuel AA, Ozuna, Yandel, Rauw Alejandro, Reik, Jennifer Lopez, Mark Anthony, and many more. So far, Miguelo is best known as one of the rising artists in the music industry for his lyrics and a new generation of dancehall reggaeton. His background in network technology puts him under the label as a BMI artist.
Miguelo released his first song earlier this year titled "Sueño Contigo," which gave his name to the Spanish music industry. A month later, he released his new singles "BAILA" and "Dice Que Me Quiere," putting him under the spotlight and following social media. Miguelo would release other songs wherein he collaborated with FerV & Nano, members of his music team. Their song "Prohibido Amarte" became popular with the dancehall style in the music industry. Miguelo would also collaborate with the newest artists in the industry like ShadowDawise, Kenny Boy, Navy Boysss, and many more, helping him further his career as a singer in the reggaeton music scene. Although he is still fairly new to the music industry as an artist, Miguelo is known for his diverse music style and lyricism. He has already influenced other new artists to take on different styles of music for their songs. 
Miguelo is currently working on his new songs, which will be released with his album next year, including a tribute to his mother, who passed away when Miguelo was four years old.
Miguelo posts updates about his music on Facebook and include links for his YouTube channel. His music is also available on Spotify.