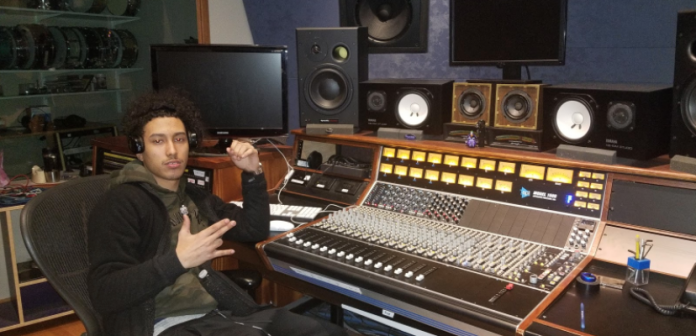 Today, there has never been a lot of music to sift through. New releases are growing in frequency, trends come and go, and new rappers are popping out from anywhere. However, amid all of the noise, the ones who stay are those who know how to keep their music fresh and Rulla is working toward just this.
This North Philly rapper is only 21 years old, but over the years, he has maintained his steady mark in the industry and is teasing new music that just gets better and better every year as he discovers his own boundless potential. He's already oozing with talent as it is. To think he may have unlocked some new, incredible ways to level up his game is exciting to look forward to.
With a proven track record of making absolute slappers ("No Cap" and "Right Now" are just some of his biggest releases to date) and signed by none other than Philly's music mogul Jimmy Dasaint himself, he doesn't seem to be slowing down any time soon. 
Raised on the hard streets of North Philly, Rulla has been looking for ways to express his anger, and he found it through music. Since his teenage years, he has been writing and performing music and was later on discovered for his level of quality and compelling storytelling.
In 2019, his quality-driven artistry and dense flows were recognized when he won the Best New Artist at the Philly Hip-hop Awards. For him, it was a validation of all of his hard work throughout his years of practicing, writing, and developing his craft. But more importantly, it was a time to reflect and humble himself that if it were not for the people who helped him to get to where he is now, it wouldn't be possible.
For his fans who are wondering what's up with him nowadays, he is cooking something really good. His music can be heard on the soundtrack for the upcoming feature film THE KARMA EFFECT, coming late this year. Rulla is also set for his upcoming release and is currently working with Grammy award-winning producer Carvin Haggins and a few local producers for this upcoming album project. Although everyone is hoping to hear more from him, there is more to come from this hip hop prodigy.
Throughout many years, the Philly hip hop scene has been bright so far. Many artists have paid homage to the city, yet none of them have truly been able to make a lasting mark on the game. This is what makes him a truly rising star to watch out for. However, he is even more poised to go beyond just Philly and becoming one of hip-hop's biggest stars. On the heels of his success, the rap scene is excited to hear his new album.
In this upcoming album, the Philly rapper steps not only out of his comfort zone but making this a career-defining album. For sure, this debut album will help pave the way for his legacy.
To know more, follow Rulla on Instagram.