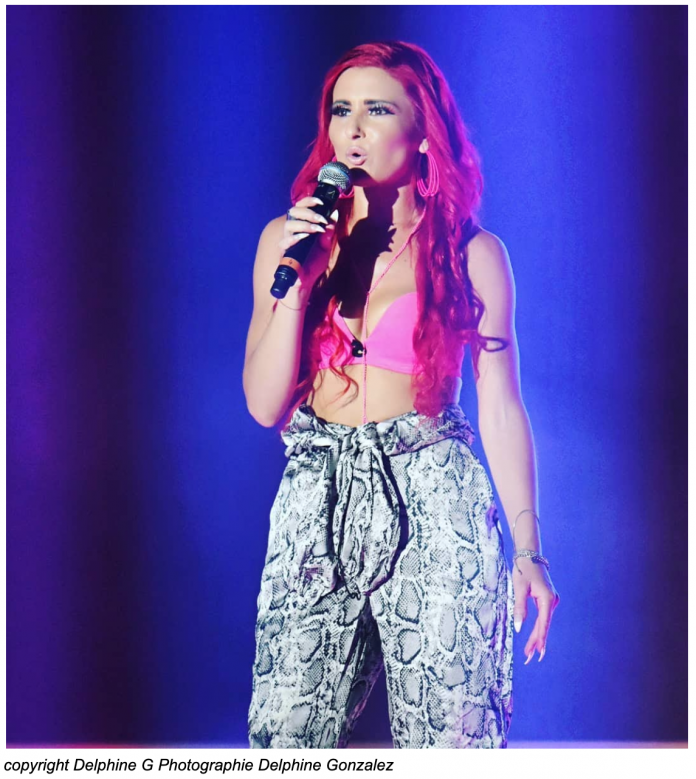 For a majority of artists, regardless of their genre, until they gain widespread exposure and recognition in the American market, they haven't really made it. For French-Australian artist Audie B, however, "making it" is less important than making the right music and with the right people.  
One of these right people happens to include West Coast rapper, the Game, whose interest was piqued by Audie B's unique style and catchy sound. The Game, signed under Dr. Dre's Aftermath, wanted to collaborate with Audie B for his newest mixtape. This collaboration marks one of the biggest breakthroughs in Audie B's career.
 "Back in the Game was the first song I released in 2018, so it is really exciting to have it on his newest mixtape. I have great admiration for the Game so  I'm really excited about this collaboration," Audie B said.
The coronavirus pandemic has meant a tough year for musicians. For Audie B, who hasn't been able to travel from her home base in Paris since the virus hit early this year, the focus has been on refining her sound and technique, developing the right partnerships, performing live concerts on various platforms such as Instagram, Tiktok, Youtube etc…, and of course working on new tracks for her fans, whilst waiting for the day she can once again perform on stage. 
"I want rap and music to be the main focus of what I do….but I used to be a professional dancer so dance is something that I still love and that is very much a part of my artistry." Audie B said.
How did Audie B get started? Somewhat serendipitously. 
"I started out spontaneously rapping at parties and singing back-to-back Eminem verses," Audie B said. "I've always been a dancer & so loved music, but I never really thought that it would lead me to where I am now. Growing up I used to listen to so many different musical styles, from old school rap to etta james and erykah badu. I started dabbling in songwriting when I was working on cruise ships, inspired to write about my travelling experiences."
Whilst the collaboration with The Game is a major milestone in her career, Audie B hinted that it wouldn't be the only high-profile up and coming collaboration.
"I have another collab[oration] coming up with a big American artist, though I can't yet say who that is," Audie B said. 
Audie B's main objective today is to combine her twin passions for dance and rap to more fully develop and expand her artistic repertoire, and in doing so share her love of music with an ever-growing audience. 
To learn more about her budding music career, visit audieb.com.
Audie B can be found on IG at @audiebofficial 
https://open.spotify.com/artist/2QU9oP6lZuIaALgMYo88KL?autoplay=true
https://www.youtube.com/watch?v=1EGoCSf2GoE&list=PLlJHc_2Y3a_UVUjQ_dnDQKjq7SwuxrQmg&index=1