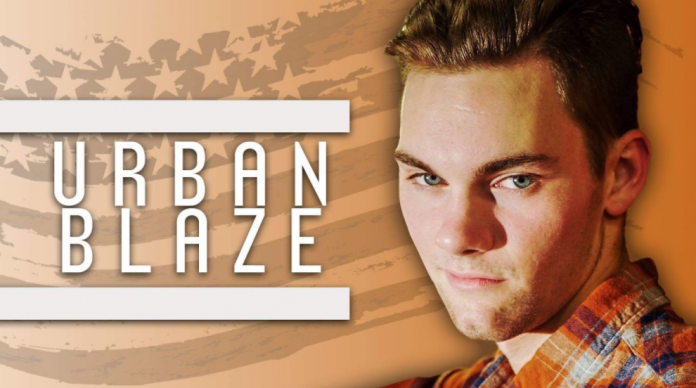 Urban Blaze is an 18-year-old aspiring country singer/social media influencer who is setting new heights under the management team at Youngville Agency. Formerly known as Abraham Numerick, Urban Blaze has had a major rebranding. On July 3, 2020, he recently released his biggest single yet called "Meet Me at the Farm," featuring the national TV star Big Smo. Urban has been met with many positive responses from his latest single, which is one of two features he has with Big Smo. His musical journey has been on the right track ever since. He was also given the opportunity to share the stage with Texas Country Music Hall of Fame artist Neil McCoy.
Urban Blaze is poised to release his gritty country song "Garners Ferry Road!" on August 20, 2020. He records with an award-winning team that has helped him develop into an independent artist seeking success to a well-celebrated artist who has achieved over 125,000 streams and multiple major collaborations in a span of 8 months. His management team has continued to provide Urban with 100% of all the royalties, event profits, merchandise, and promotions. He's one of a kind, learning the ins and outs of the music industry and how to successfully be in the contract while retaining all rights and royalties to his music. Urban is a true inspiration to independent artists worldwide.
Urban's plans for 2020 is jam-packed with music releases and collaborations with various artists in the music industry. In the fall of 2020, he is set to release his debut country album City Boy, Country Tastes along with the second Big Smo feature titled "Take Me Back Home" and their collaborative music video.
No genre absolutely defines Urban Blaze. His musical style is very diverse, and he utilizes influences from multiple genres within hip-hop and country music. His energy and passion for music knows no bounds as he excites crowds and performs at charity events free of charge. He was the inspiration for a statewide fundraising effort called the Power of 11 Cents which raised over $50,000 in two years. As a result the Missouri legislature recognized his efforts and the Missouri Military Relief Fund was then created.
Urban's music is diverse and inclusive. His music appeals to people from all walks of life. He has built a fanbase from all over the world due to his many travels. He frequently converses with other people from different cultures and different countries to connect with them and understand their souls. Being a multilingual individual, he likes to break the language barrier to share his love for music.
His brand is 100% unapologetically Urban. He bares his soul through his music and aims to connect with his worldwide audience deeply. He inspires and encourages his fans to reach for their dreams the same way he has. Later down the line, he plans to finish college with two degrees, namely, audio engineering and music business. With his hunger and passion for learning about the music industry, it's no surprise how much success Urban Blaze has enjoyed in such a short amount of time. Needless to say, sooner or later, there will come a time when Urban Blaze becomes a household name in the music industry.
To follow Urban Blaze's musical journey and listen to his music, drop by on Spotify.